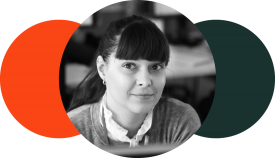 Ana Angelov - Client Support
Having graduated Criminology & Criminal Justice, little did I know, that I will be offered the opportunity to work in Financial Services. It turns out that I found my career path as I enjoy a lot what I do. I'm planning to study for the Financial Planner Diploma so I can take my career further, as only the sky is the limit.
In my spare time I enjoy going shopping buying kitchen accessories and spending time with my husband, Aleks, and my pooch, Pretzel.