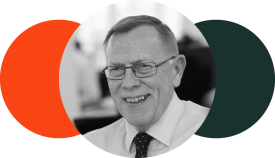 Andy Rimmer - Associate Director
Andy joined Cavendish Ware in 2014 as an associate director and senior client adviser. Andy has been involved in the Financial Services industry for 40 years, initially working for a major life assurance company followed by advisory positions with four leading firms in the IFA sector. Indeed he first worked with Adrian at C E Heath and then Willis in the early 1990s.
"Having known Adrian for many years, I was delighted to be able to join the CW team in 2014. Their client-focused and boutique approach is ideally positioned to provide truly independent financial planning advice".
Andy is married with two children and lives in Kent. He is a keen sports fan and is looking forward to Charlton Athletic's return to the Premier League, demonstrating that he is one of the world's great optimists."