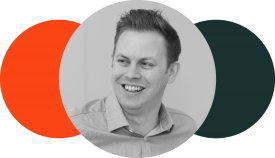 Andy Wilson - Financial Planner
Andy began his career in Financial Services in 2003 with a leading Fund Supermarket before deciding he wanted to move toward an advisory role, and began working in an Independent Financial Advisory firm in London in 2006. He joined Cavendish Ware in July 2017 to provide further technical analysis and solutions for our clients.
Having extensive background in both the independent and tied sides of financial advice, Andy believes that only independent advice can truly service a client's requirements and therefore plan effectively for the future.
Being from Essex, Andy is of course an avid Manchester United fan. His real passion is music and is a self-taught guitarist and pianist, and plays in a band with his friends regularly.