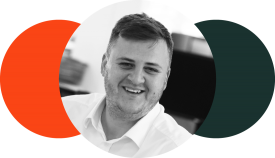 Anthony Phillips - Lead Financial Planner
Anthony joined Cavendish Ware in March 2018 bringing with him almost a decade of experience working for IFAs in administrative and client servicing roles.
He successfully completed his journey to both Chartered and PFS Fellowship in 2020, further bolstering his reputation as the office technical guru.
Anthony is also a PFS mentor and is a PFS 'Education Champion' – regularly delivering presentations to local schools, colleges and universities with the aim of helping young adults understand their future finances, tax planning, and smart financial decisions.
When not at work Anthony enjoys Cricket and Football, keenly following the ups and downs of England cricket and the ups and ups of Chelsea Football Club.