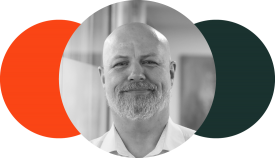 Ken Naunton - Client Support
Ken joined Cavendish Ware in November 2018.
He has over 20 years experience of trust-based and contract-based pensions and associated risk benefits, including several years at the Bank of England initially working on their in-house pension scheme, then later providing support to a variety of economic conferences and meetings. More recently he spent 3 years as an employee benefits administrator and was involved with the Local Government Schemes' contracting-out reconciliation project.
Outside of work Ken has four children, obsesses over Fantasy football and supports Chelsea FC.