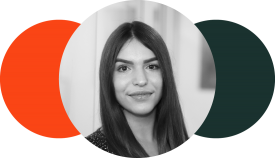 Lucia Frappaolo - Client Support
Lucia joined Cavendish Ware in September 2018 with over 3 years' experience in the Financial industry. Over the past 3 years she has gained a vast amount of knowledge in various areas of advice, including portfolio administration and fund research.
Lucia is currently studying for a Diploma in Regulated Financial Planning to achieve her future goals, she aims to have the first exam complete by end of Q1 2019.
In her spare time, Lucia enjoys exploring new countries and socialising with friends. She is also a keen skier and loves a good competition in various sport activities such as tennis and volleyball.