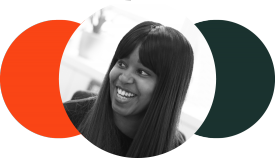 Tokelo Mogase - Front of House
After graduating from University in BA History I left my previous job as I wanted to bring my friendly charisma to the Cavendish Ware team and give everyone a warm welcome here at the front desk along with the relevant skills I gained during my internship at the National Maritime Museum.
Outside of work I try and frequent the theatre and museums as much as possible. I regularly take time out with friends to visit quirky, unique London restaurants and bars. On a regular day I often binge watch on Nothing to Declare, Star Trek, Agatha Christie and all things Marvel/DC related whilst also reading the comics. I hope to improve on my baking and German skills as much as I can until I begin my MA in Museum Studies in the future.