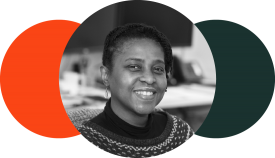 Cheryl Hurley - Business Support Manager
Cheryl brings a range of skills and experience to Cavendish Ware from her previous roles in the financial industry over the last 20 years. Her experiences outside of this sector shows in her work, bringing many things from her varying fields. She has been in her present position for 4 years.
"Working in an environment that is friendly, client focused, ambitious, are qualities that gets me through each day with a smile on my face and makes everything I do for the clients enjoyable and not a chore."
Leisure time means involvement in a variety of voluntary work, including helping in the administration of her local cricket club. Hobbies include reading, travelling, music and shopping for unusual things.