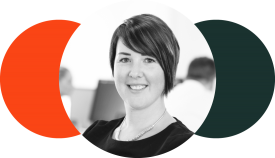 Debbie Sayles - Operations Manager
Debbie joined Cavendish Ware in February 2018 as our Operations Manager. Having been a manager for over 11 years at two large asset managers, Debbie brings a wealth of experience in developing and managing processes and co-ordinating the delivery of business projects to meet regulatory requirements.
Debbie will be focusing on the growth and staff development of our Operations teams, to ensure we are equipped with right people to support the business alongside comprehensive processes so that we can continue to deliver exceptional client service as our company grows.
Outside of the office Debbie is run ragged by her two young sons, who provide endless entertainment and sleepless nights! To relax she can be found giving old furniture a new lease of life by upcycling, or furiously working on her garden and mini allotment.