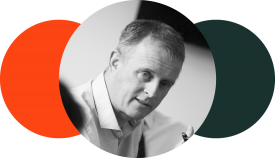 Roy McLoughlin - Associate Director
Roy has been an adviser for approaching 30 years. He has won many industry awards unusually both in the individual and corporate market places. These cover subjects including employee benefits and communications and individual protection advice.
He is a founder member of the Income Protection task force and sits on its executive board. He was integral in the setting up of the multi award winning Seven Families campaign which many argue is the most important ,positive and significant event to happen to financial services for years.
He sits on other industry boards and advises a leading mutual insurer on their brand, marketing and strategy. Roy can be found regularly in both the industry and national press advising and commenting on corporate and individual matters.
In his spare time, Roy is a keen football player and a committed supporter of Arsenal FC.