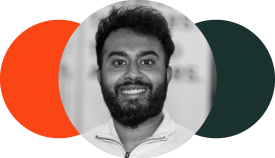 Nishant Bose - Investment Analyst
I joined Cavendish Ware in June 2022, as an Investment Analyst within the Investment Team.
I began working in the wealth management industry in 2020 after meeting many wealth managers on my travels in south east Asia in 2019 and hearing about what an exciting industry it is.
Outside of work I'm an ardent sports fan and enjoy watching F1, Cricket and I am a huge Chelsea Fan.