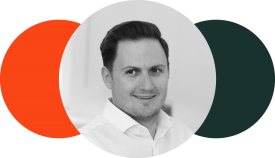 Kyle Glowacki - Financial Planner
Kyle has worked in the Financial Services Industry since 2011. Originally from South Africa, he worked as a Certified Financial PlannerTM (CFPTM) for Old Mutual and ABSA Bank. Kyle moved to London in 2016 where he has continued his career in the financial services as a para planner.
Kyle has completed his level 4 Investment Advice Diploma through the CISI and is currently completing his level 4 Diploma in Regulated Financial Planning through the CII which he aims to complete in 2019.
Outside of work Kyle spends most of his spare time around the "braai" with friends. He is an avid sports fan and extremely excited for 2019 Cricket World Cup in the UK where we will be supporting the Proteas. He took up cycling in 2018 where he complete RideLondon and a 3 day cycle trip around Majorca.