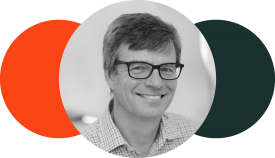 David Tom - Associate Director
David started his career as a financial adviser in 1982 and he was with his last firm for 20 years before moving to Cavendish Ware in 2017.
He still works with many of those clients he acted for 35 years ago. The loyalty his clients give is due to David's overall approach – he makes financial advice accessible, easy to understand, cares about what he does and has the utmost integrity.
David has been passionate in serving his clients well, providing quality financial advice and really looking after them. "I am delighted to be joining Cavendish Ware. Their distinctive focus on putting clients at the forefront of every decision and action was really important to me".
David lives in Buckinghamshire, and has a daughter. In David's spare time, he cooks, loves travel, follows the ups and downs of Arsenal, has played five decades of 'Old Boys' football, skis, cycles and finally to round off his day, he practices yoga.