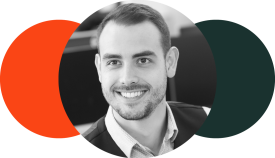 Rob Reed - Financial Planner
Rob joined Cavendish Ware in August 2022 as a Financial Planner.
After commissioning from the Royal Military Academy Sandhurst, and commanding a Military Police unit in Germany, Rob spent the last few years of his HM Forces career flying helicopters with the Army Air Corps.
Having used up 7 of his 9 lives after flying in a way that should be illegal (and is to everyone not military), he decided to leave and follow his passion – entrepreneurship.
Upon understanding that the world could be a far better place if everyone had a little help to better grasp their finances, Rob decided to study this field and soon became a Level 4 Qualified Financial Planner.
Rob's driver is to help people live their best life, however that looks.
Rob has an interest in horology (particularly wrist watches), F1 (#TeamMcLaren), Business, Social Psychology, and everything personal development. He also enjoys reading, running and pushing the boundaries of his understanding.
Rob has recently welcomed baby Harvey into his life, a heart-melting golden Cavapoochon puppy.