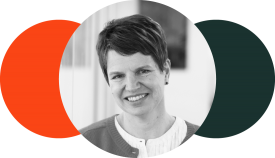 Alison Malton - Chair
Alison is a strategist and expert in getting things done!  She has been working with Cavendish Ware since 2017 to help us deliver our business vision and our promises to our clients.
She brings more than 25 years' practical experience in wealth management. She has held chief operating officer roles for the private banking businesses of Barclays and Schroders.  Since 2005 she has worked independently as a consultant to some of the leading players in the industry and also as a director of a number of small and rapidly expanding businesses. This included a 3-year tenure as managing director of Compeer, the business benchmarking and research services provider and 6 years building an independent financial planning business, now integrated into Stonehage Fleming, the leading multi-family office.
She is currently also a Director of The Wisdom Council, a financial services consumer engagement specialist and is passionate about financial education, running a money management education programme at an academy school in South East London.
Outside work, Alison can usually be found in the mountains – walking, skiing, running or just admiring the view.