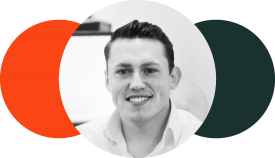 Jack Williams - Financial Adviser
Jack has worked in the Financial Advice industry for 5 years. Prior to that he worked for a well-known British bank.
Jack has experience in many positions within the firm which have helped develop his technical knowledge, understanding of back office procedures and compliance, but most importantly his ability to provide the best financial planning for our clients.
Jack joined the Advisory team in early 2019 as a fully authorised Financial Adviser.
In his spare time Jack is a keen rugby player and regularly competes in cycling events.