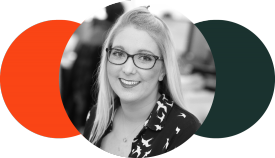 Jenny Earl - Associate Director
Having graduated from Canterbury University in Accounting, Finance & Business Administration, Jenny came straight into the financial service industry, initially working for a leading product provider. She quickly moved into the advisory space, and has worked in leading advisory firms based in London.
Jenny joined Cavendish Ware in 2014, bringing with her a depth of technical knowledge and experience, together with a lovely combination of organisational and inter-personal skills. Jenny joined the Cavendish Ware advisory team in 2017 as a fully authorised Financial Adviser.
"I love the combination of the numerical analysis with personalised planning that enables me to believe that I am making a difference to the financial wellbeing of our clients lives"
In her free time Jenny has a passion for live music and socialising with her husband and friends.