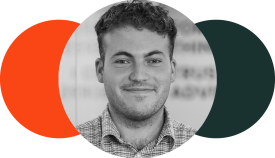 James Davis - Client Support
After graduating with a Degree in Geography, James entered industry within the Pension sector.
Enjoying the nuances of the industry, James would like to advance his knowledge and expertise in the IFA world and be able to aid clients wherever possible.
Outside of work, James has a keen interest in Cricket and enjoys the volatility that comes with supporting The Arsenal.