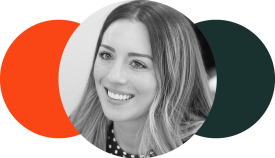 Hana Griffin - Financial Adviser
Hana joined the Cavendish Ware Advisory team in September 2022, she has 5 years industry experience, having previously worked as financial advisor at Succession Wealth. Prior to this, Hana graduated from the University of Birmingham with a first-class degree in Business Management and has always had a keen interest in business, finance and helping people.
Hana takes pride in understanding each of her client's ambitions, needs and worries. Identifying and articulating these in their own words is an important first step. Once clarity and mutual understanding is achieved, Hana creates a bespoke financial plan that focuses on working towards these goals, re-focussing and adjusting these each year. This knowledge helps Hana form long-lasting partnerships built on trust and genuine care for her clients.
Hana is a Chartered Financial Planner, she holds the Level 6 Advanced Diploma in Regulated Financial Planning and is working towards her Fellowship Status. Her background gives her the perfect mix of technical knowledge, inter-personal and organisational skills to enable her to listen to her client's needs and develop effective long-term planning solutions to improve their financial wellbeing.
In her spare time, Hana enjoys keeping fit by playing netball, attending a variety of hellish gym classes around the City and being part of CW's very own ' lunchtime run club'. On weekends, she can be found socialising with friends and planning her next trip away.