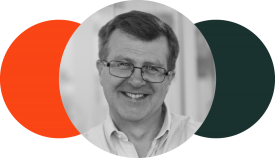 Adrian Ware - CEO
Adrian is the Managing Director of Cavendish Ware, and is the principle and driving force behind the firm. He was recently recognised by the independent rating agency Citywire as one of the top 100 advisers in the UK.
Adrian has worked in financial services since 1985, after graduating from Leeds University. After initial training at an asset management firm, and then working for a major UK Life Assurance office, in 1990 he moved into the independent financial advice arena with a national firm of Lloyds Insurance brokers. In 1997 he was approached to join Kleinwort Benson Private Bank, where he became Director of Financial Advisory Services. This combined management responsibility with advising key clients of the Bank, both at a corporate and individual level.
Adrian formed Cavendish Ware with a number of colleagues in 2003, as he felt that the provision of financial advice in the UK was becoming increasingly commoditised and transactional in nature, and he wanted to establish a firm that placed client's interests at its core. "I don't believe it is easy for large firms to provide true independent financial advice, as there are too many vested interests. By being a small, boutique adviser, we develop far closer relationships with our clients that last a lifetime".
Adrian is a member of the Institute of Financial Planning and holds the globally recognised Certificate of Financial Planning as well as the Financial Planning diploma. He is a founding member of The Aurora Group, a forum of leading boutique wealth managers in the UK formed to promote the development of truly independent, customer-focused advice.
Adrian is married with three children, lives in Kent, and outside of work he is an active hockey coach, keen skier and member of an "aging rock band". He also admits to being a Spurs fan.