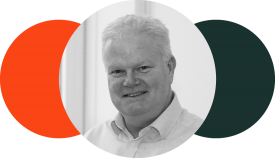 Greg Reid - Director
Greg joined the financial services industry in 1989 and has been an Independent Financial Advisor since 1994. He first met Adrian in 1997 but it took until 2010 for him to join Cavendish Ware. In the meantime he was a director at UBS Wealth Management throughout the very interesting late noughties and before that an advisor at a highly respected IFA firm.
As both a Director and shareholder at Cavendish Ware, he is absolutely committed to the financial planning process. "Advising a client on their funds in isolation is completely pointless unless there is a mutual understanding of the reasons to invest. By that I mean we need to explore and agree what their future looks like and how we are going to get the client there."
Away from the office Greg was, back in the day, a drummer in a very unsuccessful band. He stopped playing at age 17 to have a bit of a break. In 2006 he came out of retirement to reform a band with Adrian. International fame still awaits the pair of them!
Greg is a huge cricket fan, and Spurs supporter, a comical skier and his golf still hasn't improved. He will also be very happy to remind you that Scotland remain the reigning 5 Nations rugby champions.