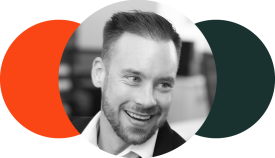 Aaron Pinch - Financial Planner
Aaron joined Cavendish Ware in November 2021 as part of the financial planning team, previous working within the diverse arenas of banking, education and financial planning.
Moving from Plymouth, Aaron previously worked at several Citywire 'Top 100' firms and has acquired extensive experience collaborating with high caliber individuals, using such exemplary excellence to fuel his aspirations for success. Aaron has developed an aptitude of going 'above and beyond' for the client, combining patient continuity and an emphatic perspective of the intricate world of finance. He strives to explain complexities in a concise manner, providing clients with a sense of clarity and an element of reassurance that we truly put relationships are the heart of everything we do.
He has completed his level 4 Diploma in Regulated Financial Planning through the CII and is continuing his studies to become a Chartered Financial Planner.
Outside of work, Aaron spends most of his time in the gym or on the racetrack. Coming from a city passionate about football, he is also an avid supporter of Plymouth Argyle and endeavours to attend most of their away fixtures within the southeast region.